"The best kept secret in town!"
Cumberland Bakery was established in 1965. Our Executive Baker, Gary, started working at the bakery in 1977. He started out as the "Clean-up Boy," and eventually became the proud owner in 1989. For 12 years, his mentor taught him how to make everything from bread, to cookies, to coffee cakes and much more. Our secret? Everything is made from scratch and baked fresh daily!
We are an old-fashioned, traditional bakery, the kind that could be seen back when there was a bakery on every corner in Chicago. We bake fresh daily, starting about 10 pm every night. Our doors open the next morning at 5 am. Our baked goods contain only the freshest ingredients, such as Georgia pecans, fresh strawberries, sliced apples, homemade custards, fudge and dairy rich creams. Our buttercream melts in your mouth, and our whipped cream is made from only the freshest real cream.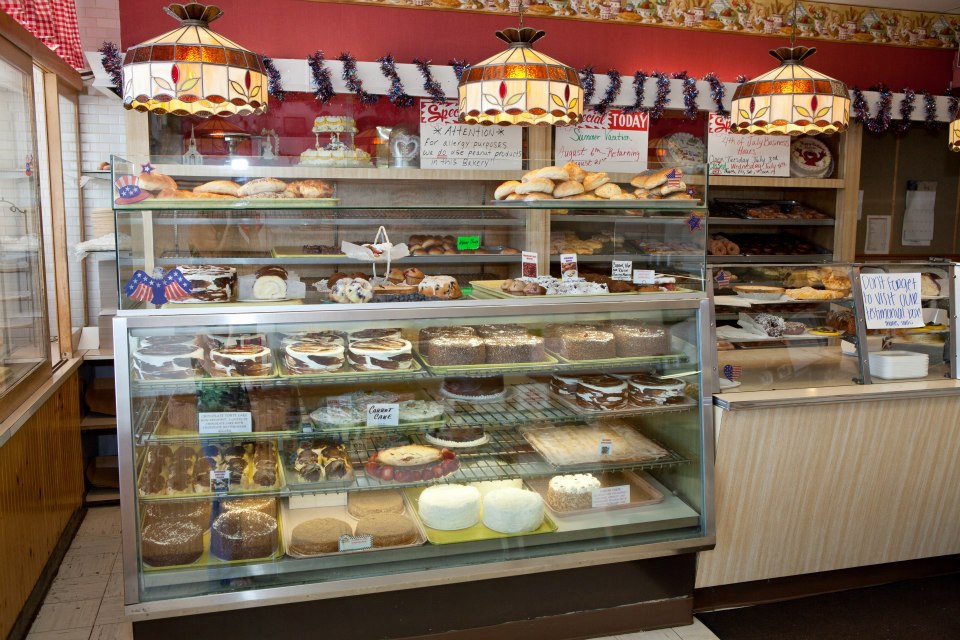 Cumberland Bakery would love to be a part of your family. Our baked goods are a welcome addition to any and all special occasions; from holidays, parties, graduations, business meetings, religious celebrations to any other event. We offer coffee cakes, donuts, sweet rolls, pastries, cakes, pies, breads, buns, and different flavors of quiches, just to name a few of our select items. Our donut holes are quite popular, too. They come dipped in chocolate icing, rolled in cinnamon sugar, or sprinkled with powdered sugar and filled with raspberry jam. Each donut hole is the size of a golf ball!
One testimonial from a longtime customer is "Nibble on nostalgia with a bite of butter crust bread, a sprinkle donut, a piece of birthday cake or butter cookie from our local Cumberland Station Bake Shop, just like the good old-fashioned bakeries you remember!" Lisa A.
So come on in to Cumberland Bakery, to sample what everyone is talking about. Our variety of baked good selections may change seasonally, but the taste of bakery goodness never changes.